UPDATE: The third person shot on Thursday has died, according to reports. The identity of the third victim has not been released.
---
ORIGINAL STORY: A lone gunman fired on a small group meeting at Vestavia Hill's Saint Stephen's Episcopal Church Thursday evening, fatally wounding two people and injuring a third before being taken into custody, authorities said.
Vestavia police Capt. Shane Ware said officers rushed to the church after dispatchers got a call reporting an active shooter at the church at 6:22 p.m.
The church is located on Crosshaven Drive in Cahaba Heights.
"From what we've gathered from the circumstances of this evening, a lone suspect entered a small church group meeting and began shooting," Ware said at a late Thursday news briefing. "Three people were shot. Two people are deceased. One person is being treated for an unknown injury at a local hospital."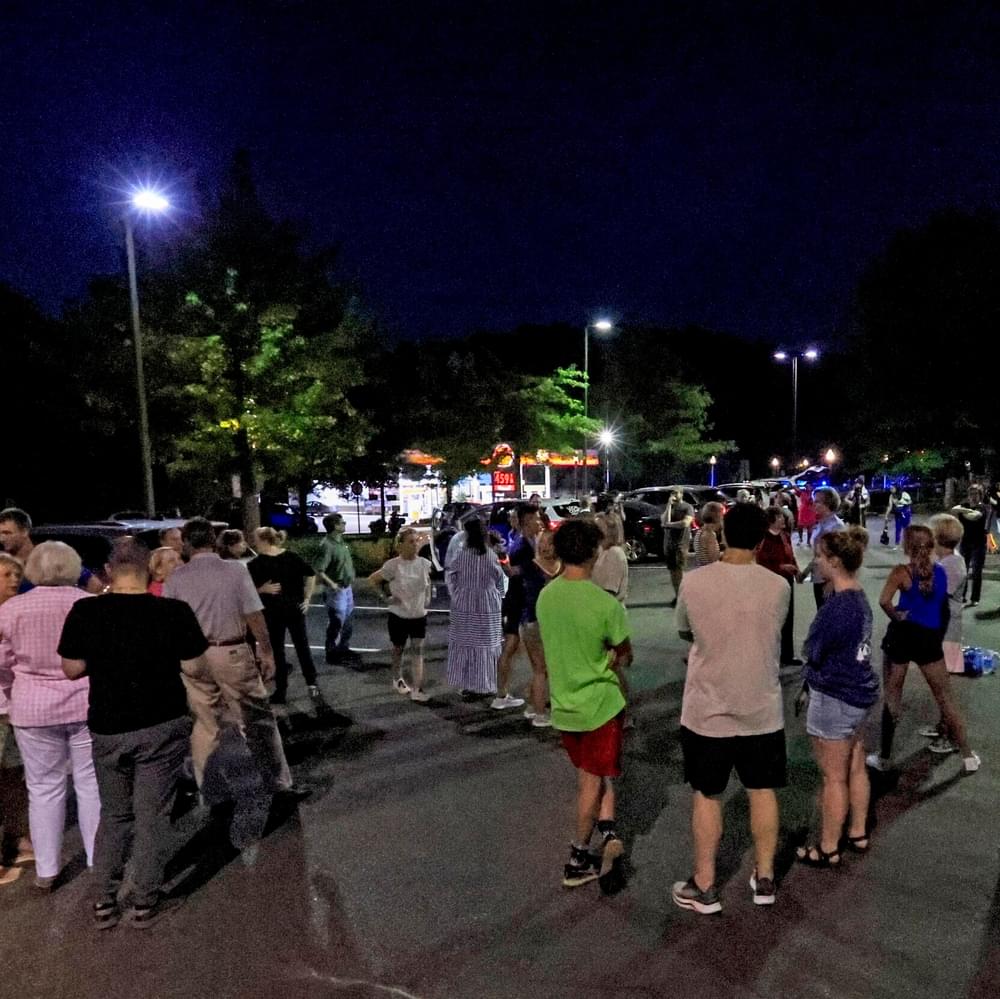 One person was pronounced dead on the scene. Two others were rushed to UAB Hospital in Birmingham where the second victim later died. The surviving victim is being treated at UAB Hospital.
The suspected shooter was quickly taken into custody. No motive has been disclosed.
Ware added that there was "no threat to the community at this time."
The FBI, U.S. Marshals Service and the Bureau of Alcohol, Firearms, Tobacco and Explosives dispatched agents to the scene. Investigators remained hours past nightfall, with yellow police tape cordoning off the church complex and emergency police and fire vehicles with flashing lights blocking the route to the church. Nearby, people huddled and prayed.
The Rev. Kelley Hudlow, an Episcopal priest in the Diocese of Alabama, told broadcast outlet WBRC that the church and the community at large were stunned by the shooting.
"It is shocking. Saint Stephen's is a community built on love and prayers and grace and they are going to come together," she said in a live interview with the station. "People of all faiths are coming together to pray to hope for healing."
She added that the church was receiving supportive messages from all over the U.S. and the world. "We need everybody out there. Pray, think, meditate and send love to this community because we are going to need all of it," she said.
The church's website had listed a "Boomers Potluck" for Thursday night. "There will be no program, simply eat and have time for fellowship," the flyer read.
Vestavia Hills Mayor Ashley Curry issued the following statement:
"With the tragic news that has broken this evening, I offer my heartfelt condolences to the victims of this evening's shooting at St. Stephen's Episcopal Church. I would also like to offer thanks on behalf of myself and our Vestavia Hills residents to the first responders from all agencies who have worked tirelessly since this incident began."
Alabama Gov. Kay Ivey issued a statement late Thursday lamenting what she called the shocking and tragic loss of life at the church. Though she said she was glad to hear the suspect was in custody, she wrote: "This should never happen — in a church, in a store, in the city or anywhere."
This report was compiled by 1819 News staff and The Associated Press.
Don't miss out! Subscribe to our newsletter and get our top stories every weekday morning.