On Nov. 17, 1864, Frederick Douglass spoke to a majority Black, standing room only audience at Bethel A.M.E. Church in Baltimore, Maryland. In this three-hour speech, Douglass delivered a passionate message on the importance of hard work and self-reliance. He encouraged Blacks to: (1) Save money; (2) Buy land; (3) Build schools ─ educate your children.
The U.S. must do more to increase academic achievement of all students, particularly high-need, minority students who are underrepresented in Science, Technology, Engineering and Math (STEM) majors and career fields. What is more, America is being fundamentally transformed into a socialist nation at an accelerated and alarming pace ─ destroying our highest values of freedom, free markets and our God-given rights. More Americans, especially young people, are embracing socialism.
Having no faith in the government education system and to tackle these challenges head-on, my brothers and I have decided to launch the Frederick Douglass STEM Academy.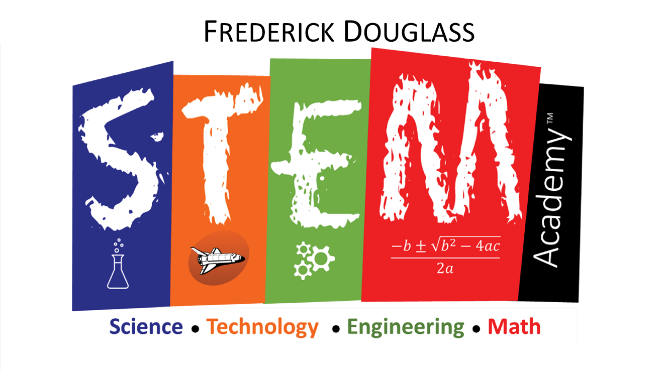 The academy will provide disadvantaged students in grades K-12 access to high-quality STEM education ─ preparing them to compete and excel in lucrative STEM-related career fields ─ making them more entrepreneurial and workforce ready. Also, our STEM academy will feature the Frederick Douglass Liberty Curriculum ─ inspiring and training the next generation of liberty advocates ─ Frederick Douglass Liberty Ambassadors.
These two initiatives are necessary for the survival of our nation.
Thanks to former President Donald Trump's 2017 Opportunity Zones — a program of tax incentives to encourage investment in low-income communities — we recently purchased the Zamora Shrine Temple, a 105-acre Opportunity Zone property located in Irondale, Alabama.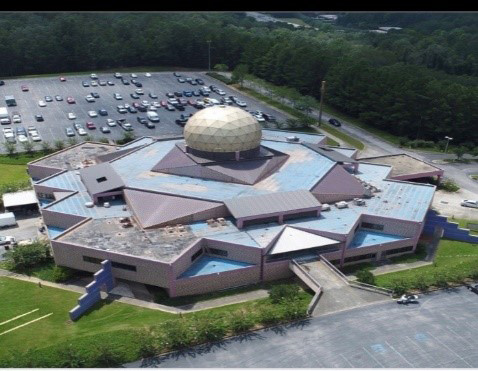 Because of massive structural and mechanical degradation, the 65,000 square foot building will be demolished to make way for the Frederick Douglass STEM Academy (an 80,000 square foot, state-of-the-art STEM Center and private Christian school).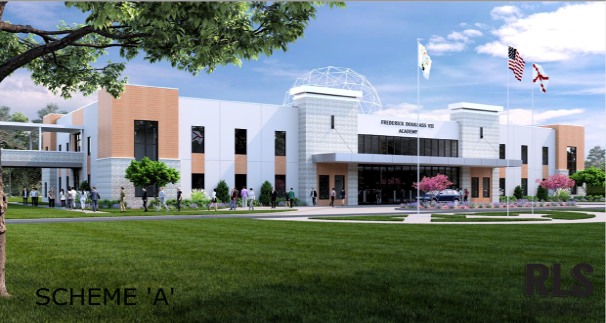 The vision for the Frederick Douglass STEM Academy evolved when former NASA physicist and CEO of 4SIGHT, Inc., Dr. CyDale Smith, was astonished to discover that students from disadvantaged backgrounds in Huntsville, Alabama were denied access to high-quality STEM education.
Addressing this concern, in 2015 Dr. Smith established robotics clubs in each of the six high-poverty, under-performing, Title-1 schools in northwest Huntsville that feed into Mae Jemison High School. These schools are on the Alabama Failing Schools List.
To recruit students for his robotics clubs, Dr. Smith intentionally sought students with failing grades. Some were classified as special-needs students and had one or both parents incarcerated.
Competing in the 2019 First Robotics Rocket City Regional Competition in Huntsville, 4SIGHT's robotics club at Jemison High finished #1 in the city of Huntsville, #1 in Madison County and #2 in the state of Alabama ─ trouncing MAGNET schools having a STEM concentration and far more resources.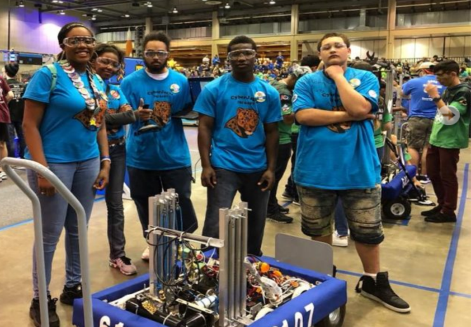 Wait, did you get that? The robotics club at Jemison High (consisting of students with failing grades, special-needs and one or both parents incarcerated) shattered the educational paradigm by defeating MAGNET schools that have a STEM focus. Of the Alabama public schools that participated in the competition, Jemison High School's robotics club finished #1 overall.
The positive impact 4SIGHT is making was expressed best by a fourth-grade student who said, "When I build a robot, I am rebuilding my life. I am a transformer. I'm Megatron."
Impressed with 4SIGHT's remarkable accomplishments and life-changing impact of high-need, minority students, various Alabama community leaders have asked Dr. Smith to expand his STEM educational program across the state, to serve under-represented communities in urban and rural areas. Thus, the Frederick Douglass STEM Academy was envisioned.
An essential part of the Frederick Douglass STEM Academy is the plan to build-on-site, 300 well-appointed smart apartments. A family with a child attending the academy will relocate from public housing to the academy's apartment complex. This would ensure students have a conducive learning environment ─ a safe place to live, learn and play.
Moreover, parents will receive job certification in lucrative STEM-related career fields, such as cyber security and biotechnology ─ creating generational wealth opportunities.
Given the ever-increasing need for a STEM-ready workforce, we will NOT sit idly by and allow the untapped potential of African-American youth to go to waste. Nor will we allow children to view themselves as victims and become socialist-minded Americans.
For those who are inspired by this vision and want to financially support the Frederick Douglass STEM Academy, call me personally at 205-312-9985 (business).
Your support will help with our school construction costs and building an endowment for the Frederick Douglass STEM Academy.
4SIGHT, Incorporated operates as an educational organization under section 501(c)(3) of the Internal Revenue Code. Contributions to 4SIGHT are deductible as charitable contributions for income tax purposes.
A former member of President Trump's Coalition Advisory Board, KCarl Smith is the President and CEO of KCarl Consulting Group, empowering freedom advocates with the confidence, knowledge and skills to trump the race card. His column appears every Thursday in 1819 News. To contact KCarl or request him for a speaking engagement go to http://kcarlinc.com/bookingsandfees. The views and opinions expressed here are those of the author and do not necessarily reflect the policy or position of 1819 News. To comment, please send an email with your name and contact information to [email protected].